Jonathan's Testimony

I was raised in a large, strong Christian family as the second oldest of twelve children (eight sisters and three brothers). At the age of five I realized my need for the Saviour and accepted Christ. I was baptized soon after that by my uncle. In January of 1990, at the age of twelve, I surrendered my life to go to the mission field at a missions conference at the Salisbury Baptist Temple in Salisbury, Maryland. At that time my father was serving as associate pastor. During my teenage years we went to a youth conference in Indiana every year. It was there that I decided to go to Bible College. I enrolled in the fall of 1995 and graduated in January of 2000.
On June 14, 1997 I married my high school sweetheart, Shannon. We now have seven boys and six girls.
While in classes at college God began to burden my heart for the people of Bulgaria. In August of 2000, my wife and I visited Bulgaria for the first time. After our visit we were confident that Bulgaria was the place where God wanted us to serve. We began to prepare immediately and started deputation in April of 2001. On April 11, 2003 we arrived in Bulgaria and began our ministry here.
My father is the pastor of the Westside Baptist Church in Pacifica, California. My oldest brother, David, is currently serving on the mission field in Guyana, South America. My brother, Nathan is a missionary to South Africa and my youngest brother, Samuel, is serving as a missionary in the Republic of Georgia.
>Click here for a photo of my brothers and sisters just before leaving for Bulgaria in March of 2003

>Click here for a photo of my parents just before leaving for Bulgaria in March of 2003

My Dad really likes Hellmann's Mayonnaise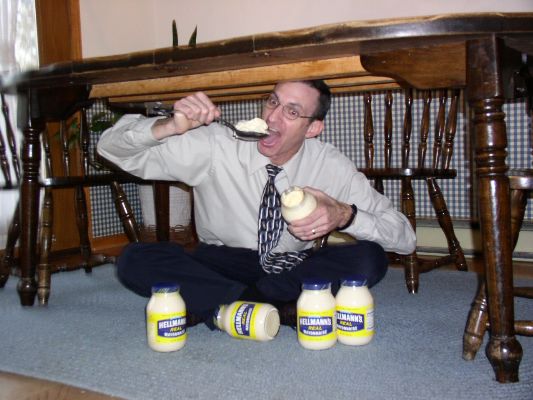 The 2x4's supporting the table underneath are because my sister sat on it one time. I won't say which one!